About
A Kid Operated [sub]Urban Garden
Teaching life skills, indoor and outdoors, to local neighborhood children. A pandemic inspired venture, youngsters partake in all aspects of growing, harvesting, and ecommerce marketing of peppers and pepper products.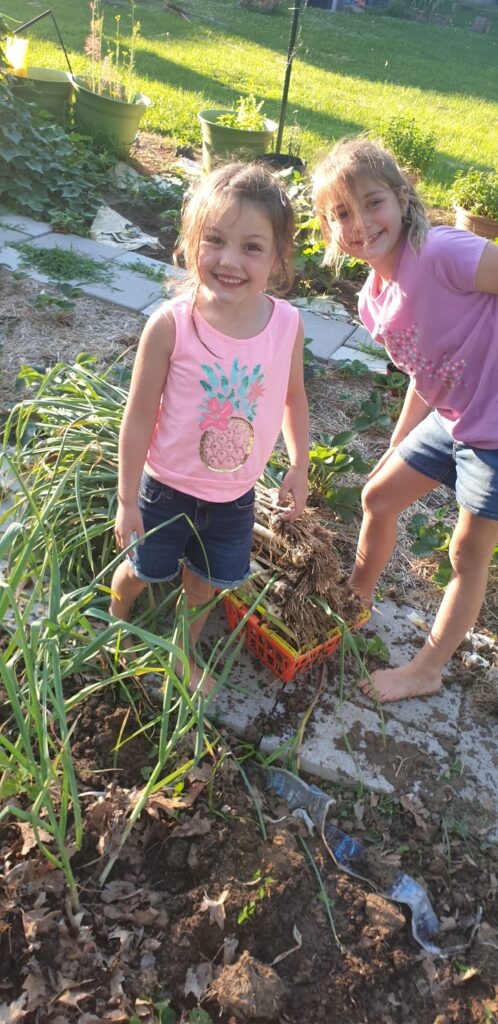 Ohio Peppers started as a residential Cincinnati garden. COVID lockdowns and the nationwide uptick of pandemic gardening created the perfect storm, much the chagrin of neighborhood children seeking a safe social outlet. Planting, composting, weed mitigation, harvesting, composting, and "selling" free vegetables to sidewalk cruising pedestrians. Who can say no to a youngster offering you a free armload of zucchini and half pound of okra as you walk the dog?
Colorful, bountiful, easy to harvest, peppers quickly became a favorite staple for the kids. The adults fell in love with the versatility
Educational Mission
Our children, especially spring 2020, are lucky to have teachers as parents. One better believe this fun activity would take an educational – yet still fun – turn! of the delicious chili. Children today are digital natives. For better or worse, it is a fact of life. Ohio Peppers seeks to be a break from screens for our personal kids and the neighborhood children. Gardening serves as that outdoor outlet – yet 21st Century skills are still fostered through the ecommerce side. These skills include:
Digital Literacy
Creativity
Media Literacy
Wait, what in the pedagogy?
Our three daughters operate much of the heavy lifting, with help from their community friends. Website design consultation, logo creation, data entry of products, and fulfilling orders are some early vocational and 21st century skills being developed. Lessons learned during this endeavor have infiltrated my teaching tool box. I teach workforce development for students with disabilities and my wife teaches science and IT. Instruction is more authentic and engaging when one has the ability to use real life examples of percentage (in comparing click-conversion rates of social media ads or calculate coupon %), unit cost/constant of proportionality (merchandising), and that pesky b in slope-intercept form (Yes, the fixed cost of shipping), and designing numerous experiments to solve real problems (at what dehydrator temp. does a seed loose viability?!?
Life and earth science skills are abound in a natural classroom setting. Humidity, evaporation, effect of temperature on germination, and finding the correct balance of indoor light are skills learned in the early indoor seed starting season. Cross pollination and genetics, hello Punnett square, round out the lessons taught as new varieties are peppers are in high demand. Cloning via cuttings are also a part of the weekly routine. The girls take delight in knowing their picky eating habits are putting additional nitrogen rich sources in the compost pile!
Hello Internet – the once free sidewalk vegetable stand has gone high tech. We plan to have a slow roll out in 2022 and hit the ground running in early 2023 with locally grown non-isolated seeds. Pepper products may follow!